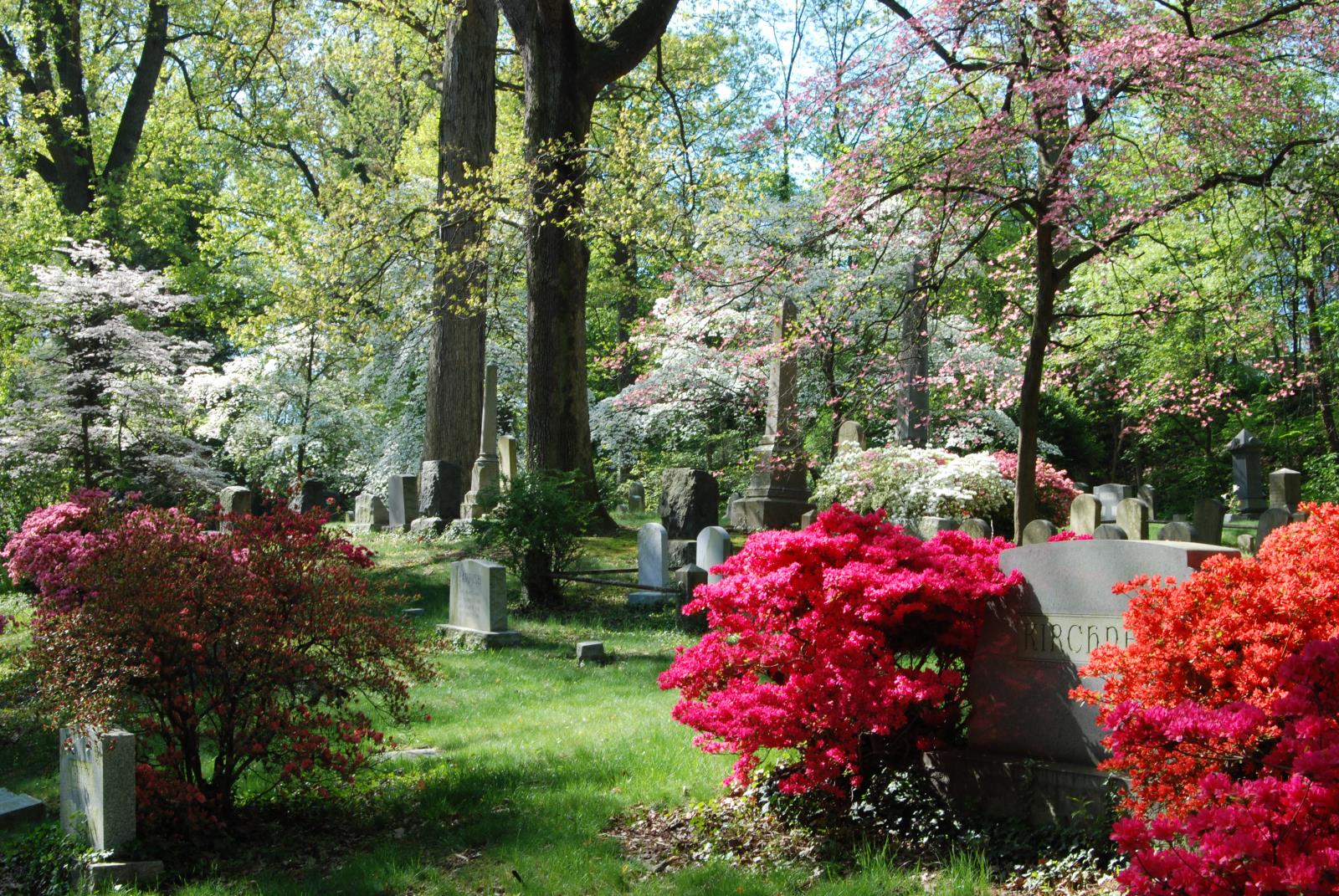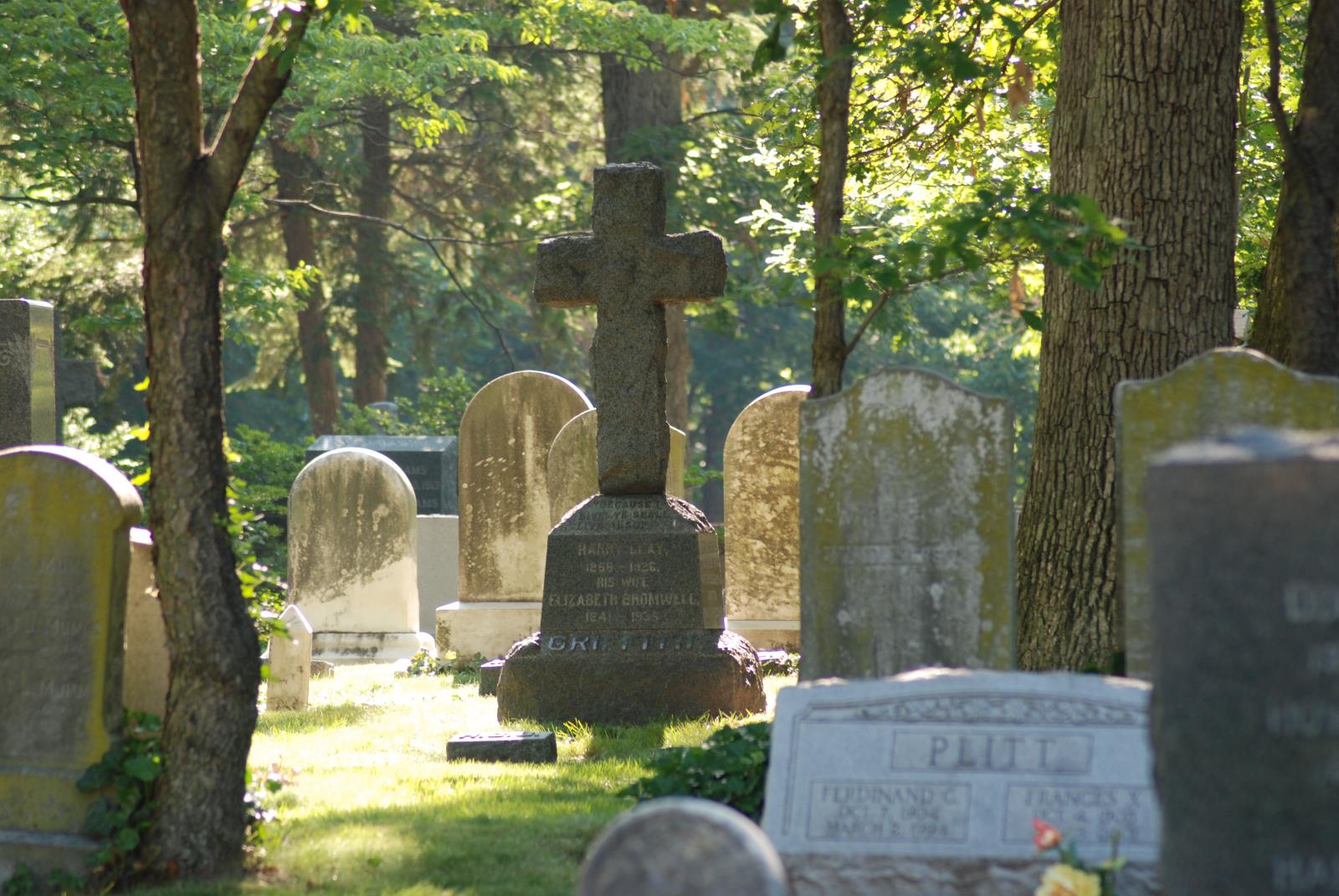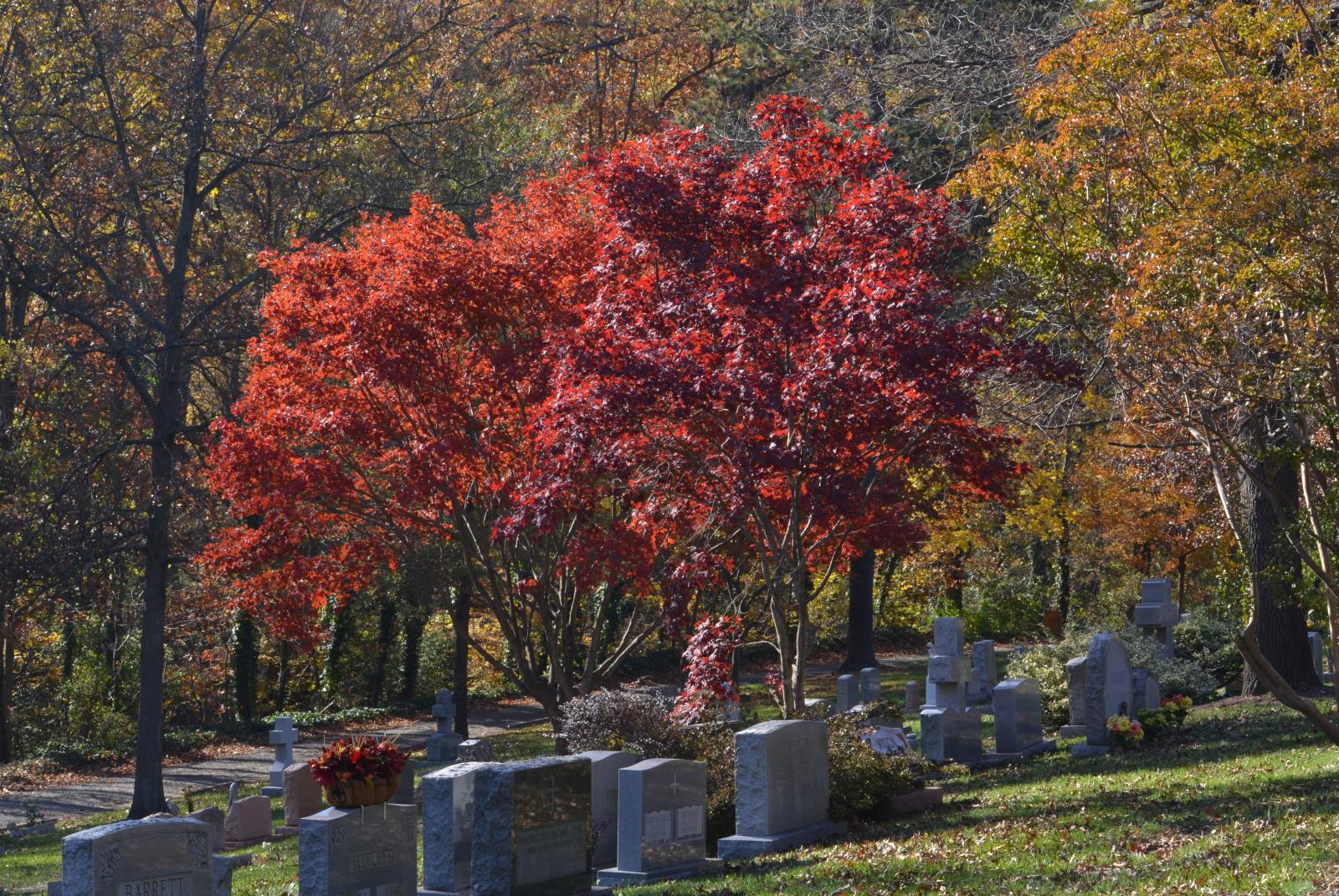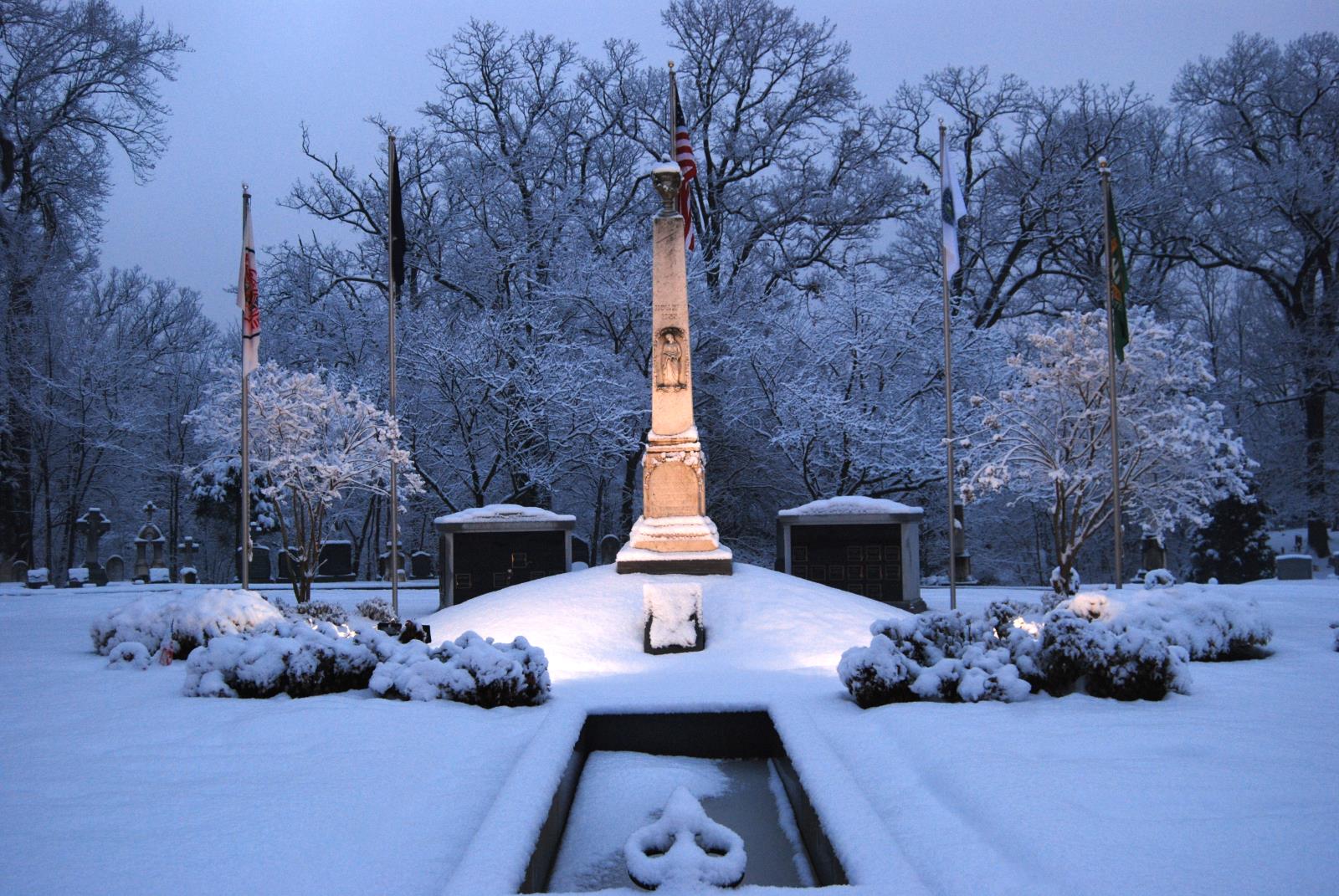 Ivy Hill Cemetery welcomes visitors during daylight hours. We encourage the gentle use of our cemetery for light recreation, education, and enjoyment of our natural treasures. We would like to remind visitors that this is still a working cemetery and we require respect to those who are here for burial or mourning purposes.
Calendar
Please check the IHCHPS Facebook page and our calendar page.
Our events are for the promotion of Ivy Hill Cemetery and to help raise funds to ensure Ivy Hill's existence into the far future. If you have questions about the events, please feel free to contact us.
Tours
Our History
The land where Ivy Hill Cemetery now sits was part of a 66 acre parcel owned by Hugh Charles Smith. Mr. Smith was the son of Alexandria merchant Hugh Smith and was active in the management of the Wilkes Street Pottery. When Mr. Smith died in 1854, he left finances to take care of his boys, but his land was not left to either.
Already being the burial site of family members, the land was divided, with one third to become Ivy Hill Cemetery. With the establishment of the cemetery, plans were in the works to erect "a neat gate and a keeper's lodge". Another stipulation for the creation of Ivy Hill was to have a receiving vault built as cold storage for pending burials. It was up to the families to bury their own, back in the 1800's, and Mother Nature didn't always coordinate her schedule with the loss of loved ones. So, until there were more suitable conditions for digging, people were temporarily placed in the vault.
Ivy Hill has been associated with Alexandria's history since the cemetery's beginning. Many families who helped shape our town's destiny in the 19th century are buried here along with thousands more residents. Being the final resting place of Alexandria's famous, infamous, and ordinary citizens, Ivy Hill tells a rich story. As you meander through its grounds you will recognize names reflected through-out our city: on buildings, on the streets, and the names of current businesses. Most of these people built, lived in, and were significant to, Alexandria.
Rules for Visitors
Office hours are 9:00 – 4:00 M-F (except most Federal holidays), or by appointment. Please check with Ivy Hill staff for complete rules and regulations. Basic rules are as follows:
Visiting hours: sunrise to sunset daily
Drive slowly
Get approval before planting anything
Get approval before ordering a marker
Don't remove anything from another person's grave site
All pets must be on leash at all times
Be respectful of mourners and burial services
Be respectful of our wildlife
Watch out for loose tombstones, animal holes, bee activity, outdoor dangers…